Huge range of top brands Electronics, Computers, Laptops, Cameras, Gadgets & Accessories Online in Pakistan - Free & Timely Delivered across Pakistan!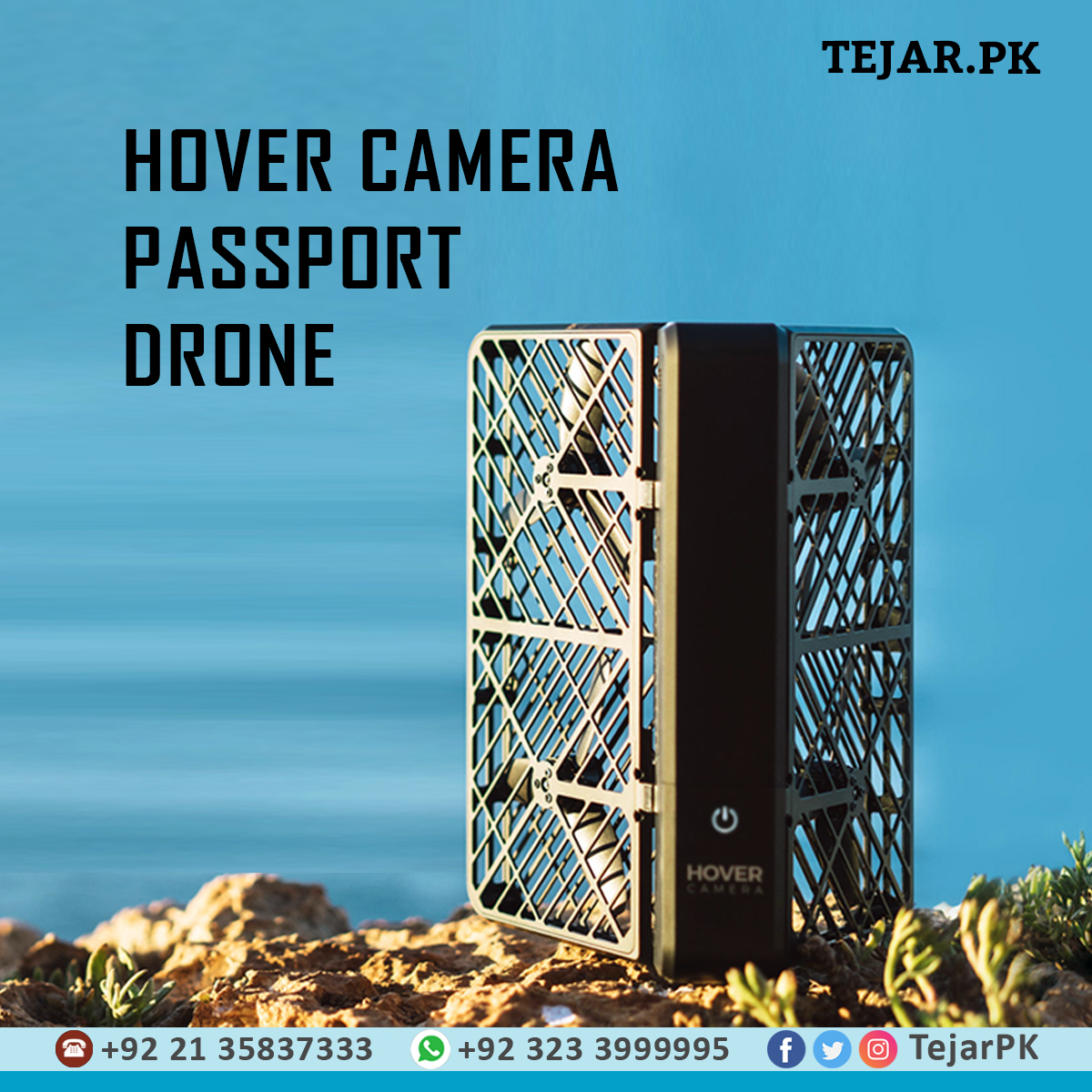 Aerial photography and video shooting once used to be a challenging proposition as it required complicated techniques and time-consuming methods. However, with the advent of drone cameras, this is no longer an issue. Nowadays numerous photographers, vloggers and media agencies use drone cameras to create compelling visual content. Stated below are items that are recommended by experts for Drone Camera Online Shopping in Pakistan.
Parrot Anafi Drone Extended Flying 4K HDR Camera
No matter what the lighting conditions are, the Parrot Anafi uses its lossless zoom to record footage in lifelike picture quality. Carrying features of a professional drone camera, the Anafi uses artificial intelligence to capture images accurately in the first attempt. The supporting Freeflight 6 application which comes with various Panorama modes allows you to maneuver the Anafi to shoot creatively, even if you are an entry level drone pilot. Designed to withstand the most challenging weather conditions, the drone can be operated in temperatures as low as -40 degrees and has the ability to resist winds of up to 33mph, thanks to its carbon reinforced frame and athermic camera. One of the major qualities of the drone is its ability to deliver a noiseless performance. The Anafi is also accompanied by a travel-bag which is compact in nature and carry numerous relevant items at once. With the product's on-the-go charging system, its batteries can be charged using any power bank.
Polaroid PL800 Camera Drone
Controlled through a 2.4GHz radio transmitter, the Polaroid PL800 has the ability to shoot and stream video content in 720p with a WiFi camera that has a wide angle lens which is adjustable up to 80 degrees. With its built-in High Definition cam, the footage you capture using the drone camera can be sent to a compatible smartphone on which you can make necessary edits to the video using a companion app which can be downloaded for free from iTunes or Play Store. Supporting various flight modes, the drone's speed can be adjusted across various levels, its flight can be set at a consistent al-ude and its take off to landing journey can be programmed for auto-return or headless modes. To ensure smooth flight at high speeds, the 6-axis gyroscope is presence in the drone provides adequate flight stabilization. With the package you get an AC adapter, 4GB memory card for storing your recorded footages as well as reserve propellers.
Airselfie 2 Portable Camera Drone
Robust in nature, the Airselfie 2 has an anodized aeronautical grade case which gives it an unbreakable build. With a 12MP wide angle camera, the drone can capture photos with a great deal of detail. Videos on the other hand can be shot at 1080p at 30fps. Capable of creating its own 2.4 GHz WiFI network, the drone allows your aerial shots to be transferred on to your phone in the blink of an eye. Furthermore, the 4 micro brushless motors in the Airselfie enable it to fly up to a distance of 20m.
For <a href="https://www.tejar.pk/hover-camera-p-port-drone">Drones Price in Pakistan</a>, please visit this website.